The Christmas Market at Le François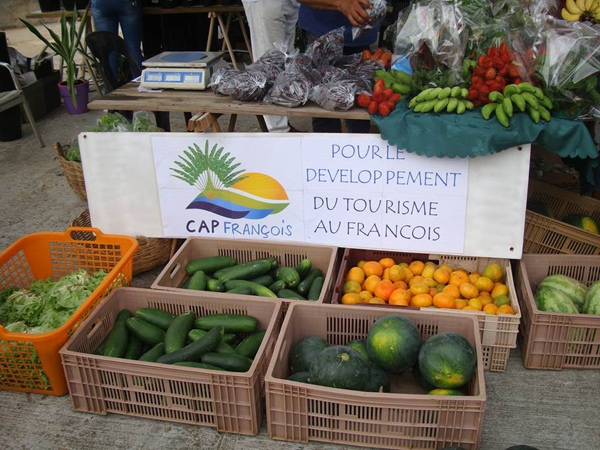 Real success for the first official release of CAP FRANCOIS
As part of the "Christmas in the City" operation, Cap Francois, in collaboration with the city
du François and the rural homes of the commune, organised a Christmas market on Friday evening.
from 3 p.m. to 11 p.m. in the town square.
An association dedicated to the development of tourism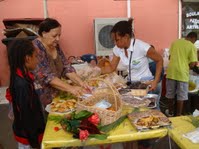 The driving force behind this operation, CAP FRANCOIS is a Franciscan association which has been working since
less than one year for the promotion and enhancement of cultural and artistic activities
on the territory of Francis. The association has surrounded itself with cultural and economic actors
involved in the success and economic and tourism development of Le François.
Thanks to its dynamism and the many challenges it faces, it is part of a vast project
whose beginnings are very much appreciated. To date, it has about twenty members...
and its network is essentially made up of partners working in the fields of
accommodation, heritage, leisure and wellness activities, gardens and
agri-tourism, catering and transport. According to Valérie Raffin, President of
CAP FRANCOIS, this initiative is an opportunity to highlight
the local know-how of the town's craftsmen. It is in this capacity that
Operation Christmas in the City.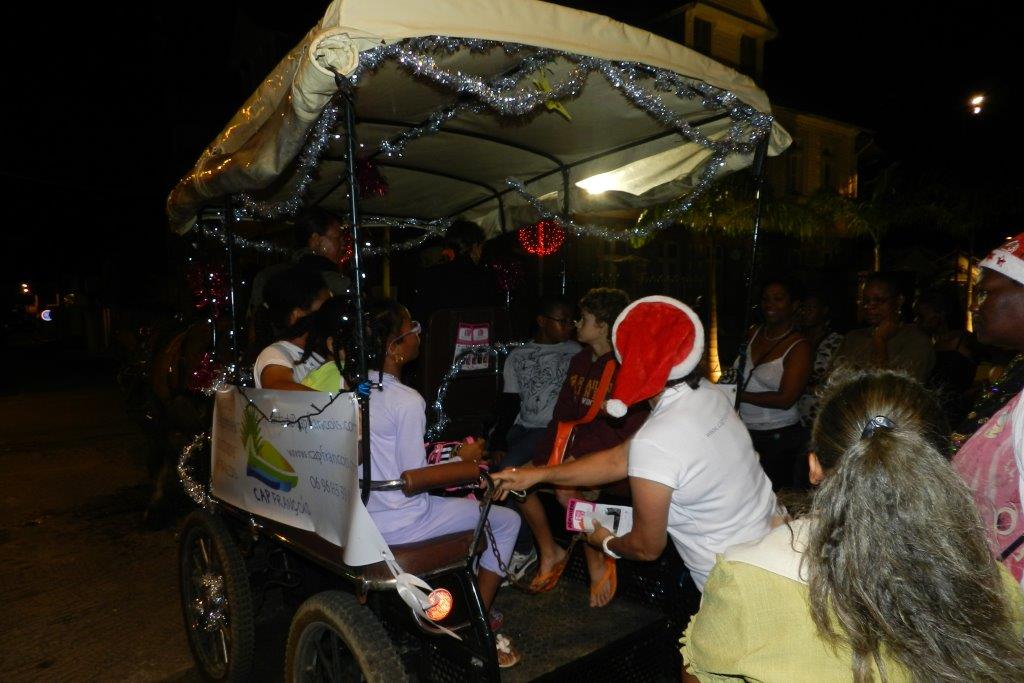 This traditional and festive moment was punctuated by highlights in the colours of Christmas.
that have gained public acceptance. "No Christmas without Santa". And with good reason.
the children were also in the spotlight with this emblematic character who
has tirelessly walked the corridors of the town square. In this same
optical, drumming animations and traditional tales were provided under
the direction of Alfred Varasse. Several stands housed a large number of products
from local manufacturing. Garden fruits and vegetables, home-made pâtés and logs,
pork pudding, pork meat, liqueurs, among others, have made the happiness of a clientele always at the
rendezvous in this time of rejoicing.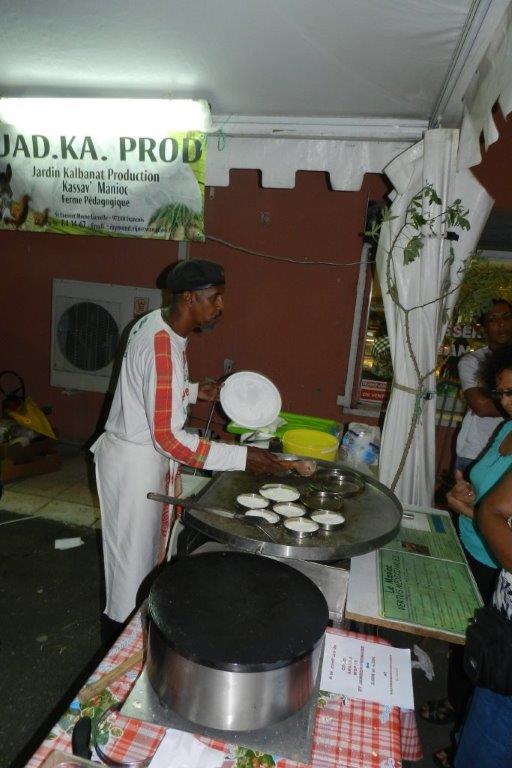 The stand of "JAD. KA. PROD" (Jadin Kalbanat Production) held by Raymond Rijo,
producer and processor of cassava has offered hot kassav' to
to be eaten on the spot or to take away. Long queues as usual,
are a testament to the talent of the producer. During the preparation of orders, customers
were able to read about the benefits and properties of cassava on posters displayed at the entrance to the stand.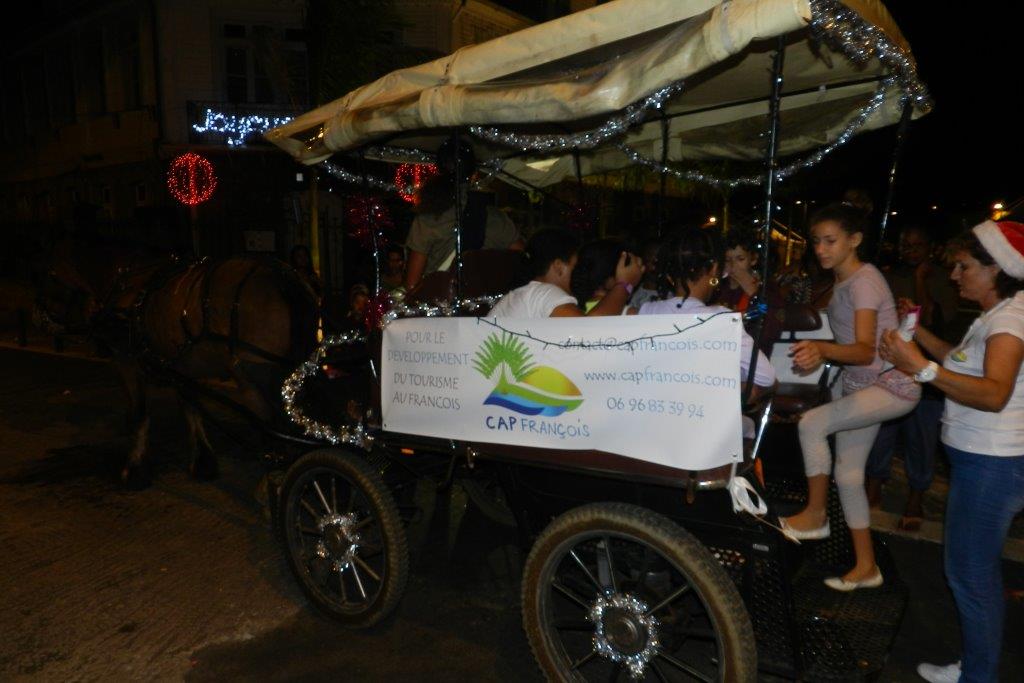 A pleasant ride in a horse-drawn carriage through the streets of the village was proposed.
to young and old alike by "Les Bonheurs de Sophie". A return to the illustrated past
of anecdotes told before each departure, by Sophie Dérand.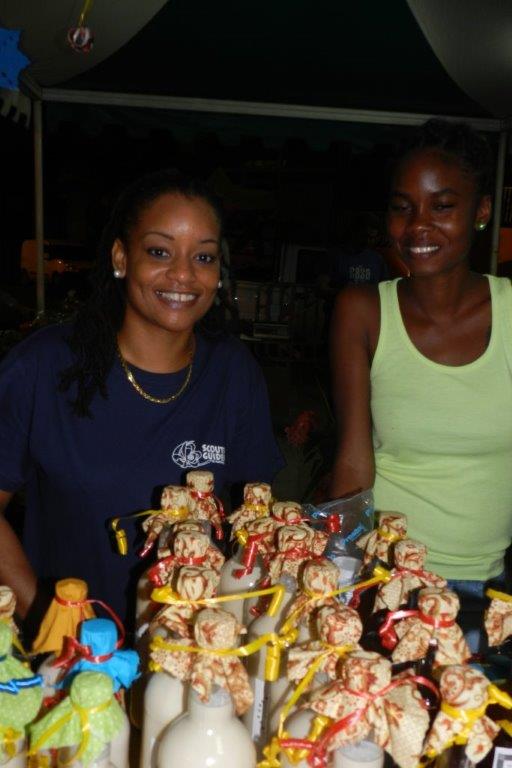 The public was captivated by the stand selling the essential liqueurs based on
of fruits and plants. Composed of rum, sugar and flavourings, these bottles
remain one of the stars of the local fine dining scene on New Year's Eve.