Private pool villas for rent in Martinique
The villas
Private swimming pool villas rental in Martinique, La Route des Epices. The villas et bungalows route Martinique are located between the FRANCOIS and the VAUCLIN. Two communes close to your residence (5 to 15 min) where you can find both freshly caught fish and lobster.
The villas of your residence are also close to the beaches: 15 min for example from the Pointe FAULA, a beach recommended for children and famous for its nautical activities (kitesurfing, windsurfing, water skiing, etc ...).
Discover exceptional villas
As soon as you enter, the flora greets your arrival with exuberance.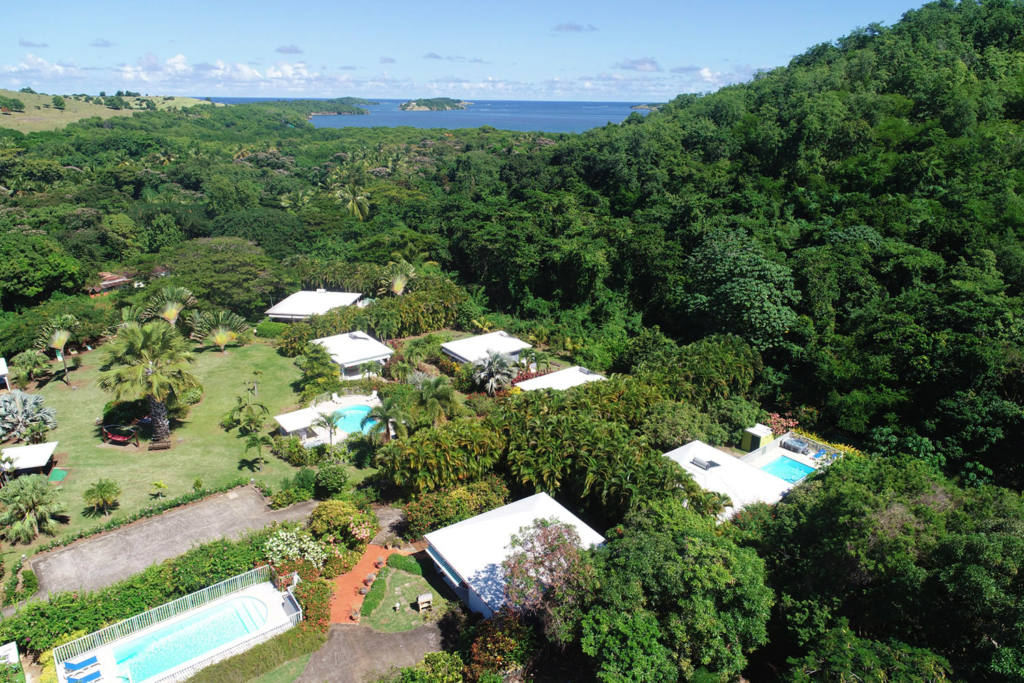 The Residence has 3 bungalows F3 with shared swimming pool, two villas F3 (Paprika and Ginger) and one villa F4 (Safran) with their private swimming pools. The 3 bungalows F3 ( Nutmeg, Cinnamon and Vanilla ) are organized around a secured swimming pool for your tranquility.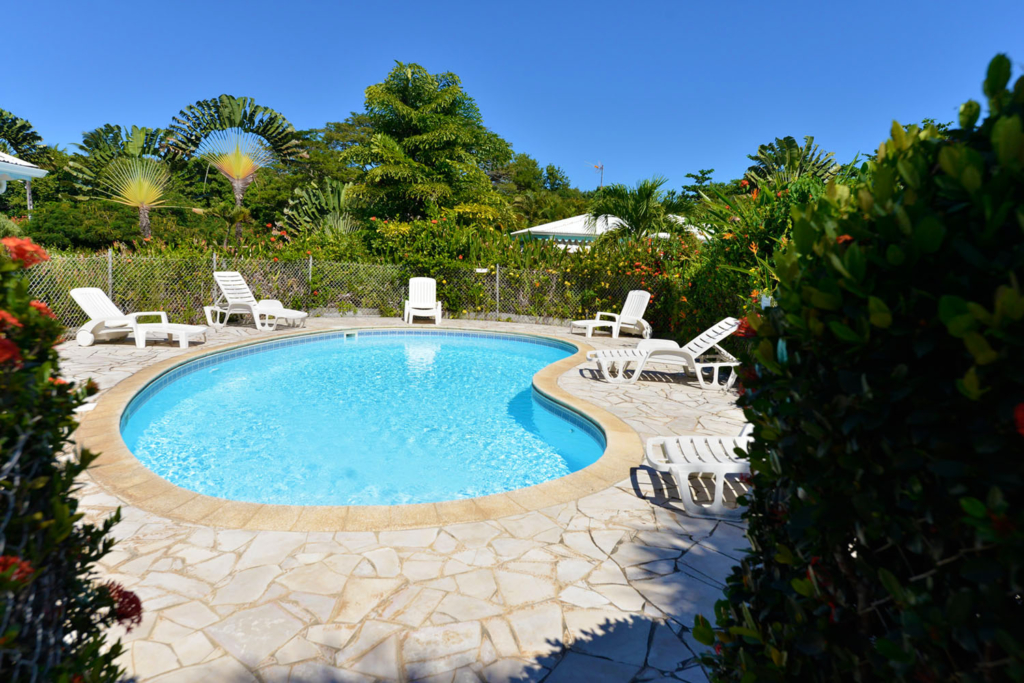 A little out of the way, the Villa Safran has its own private swimming pool, with secure access, up to standard.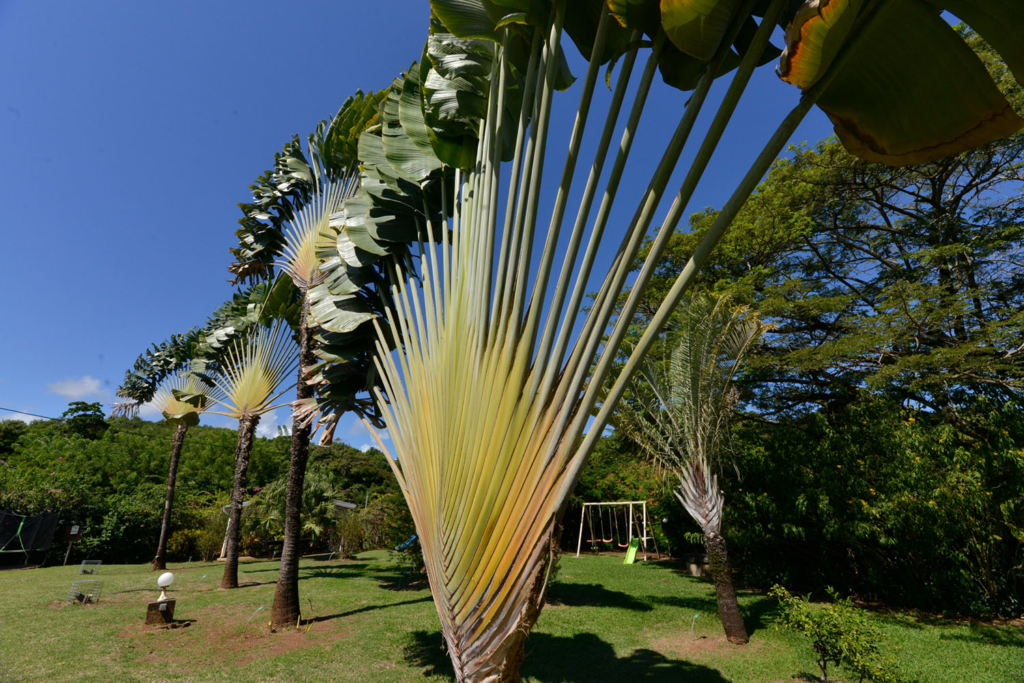 The bungalows and villas occupy a small part of a park of nearly 9000m ². arranged and flowered with taste by an expert hand, it became with time a major asset of the residence.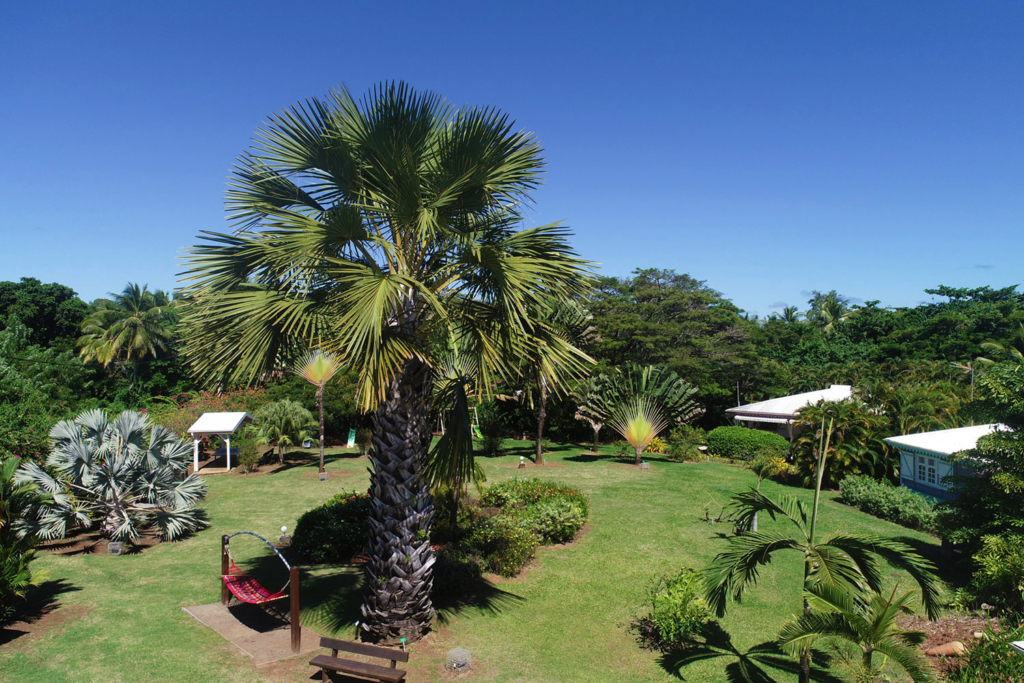 One of the magnificent palm trees in the park: the Talipot palm tree.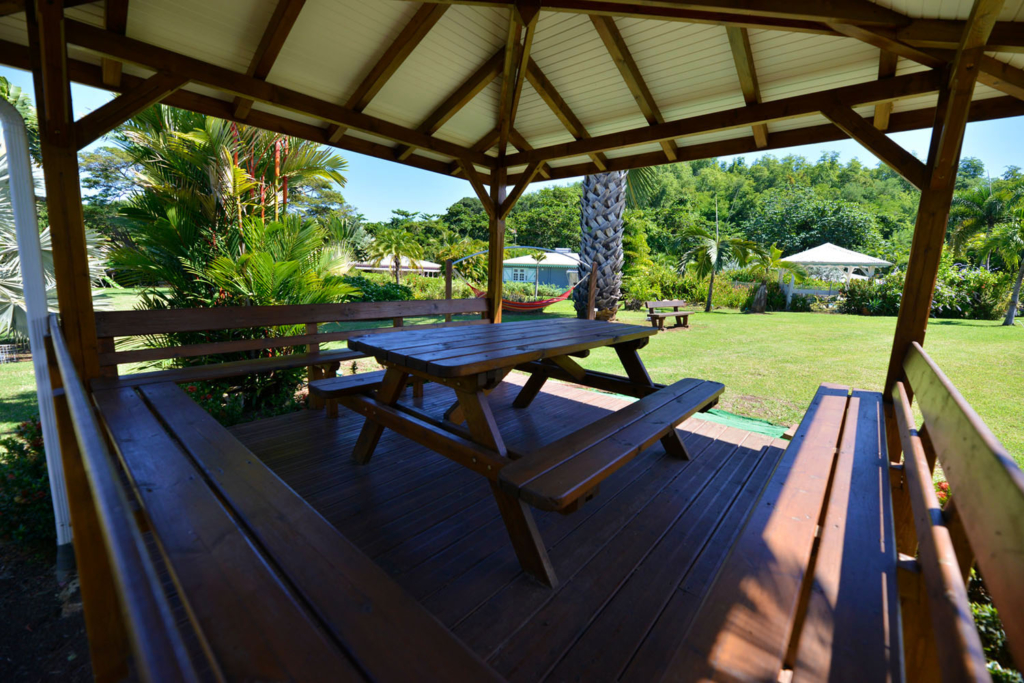 Carbets equipped with outdoor furniture allow you to enjoy the park in a convivial atmosphere.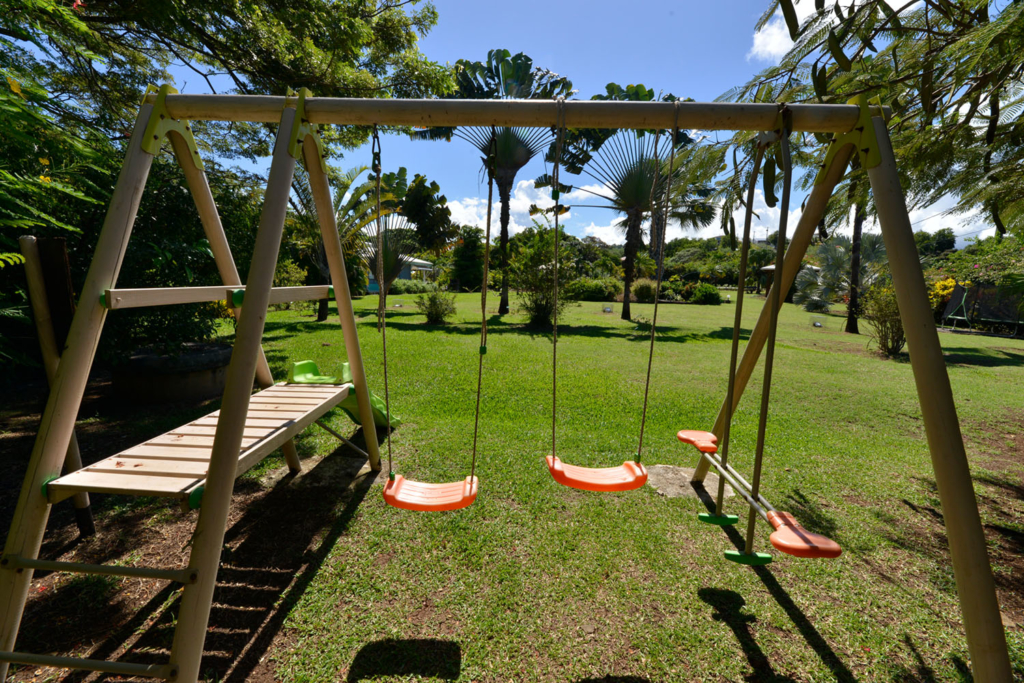 The children have fun while the parents rest.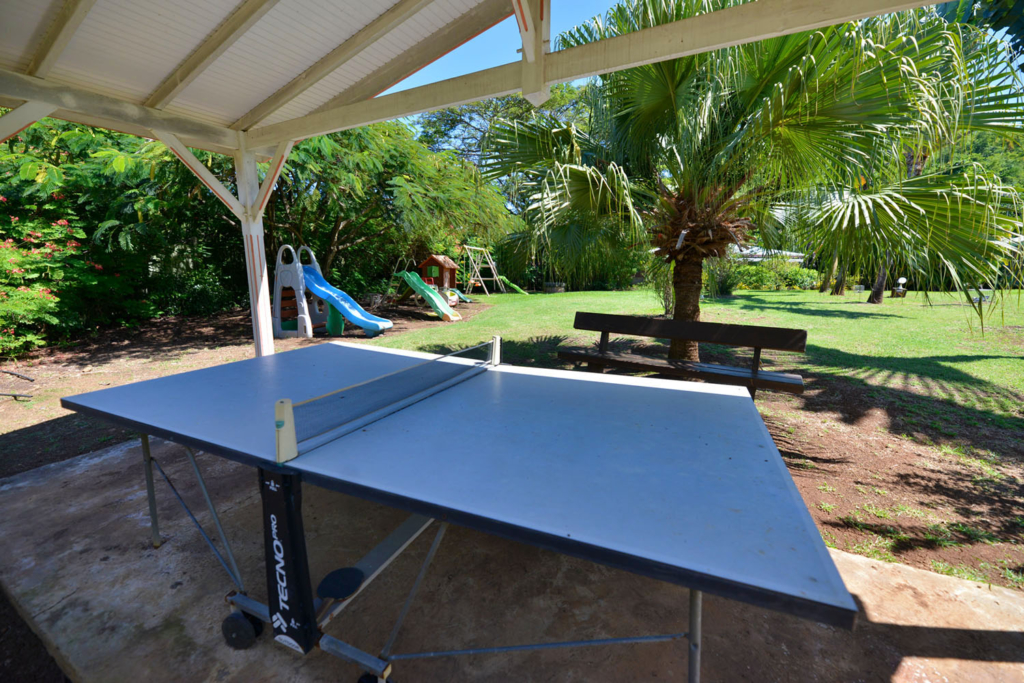 A ping-pong table will allow you to exchange a few balls between friends.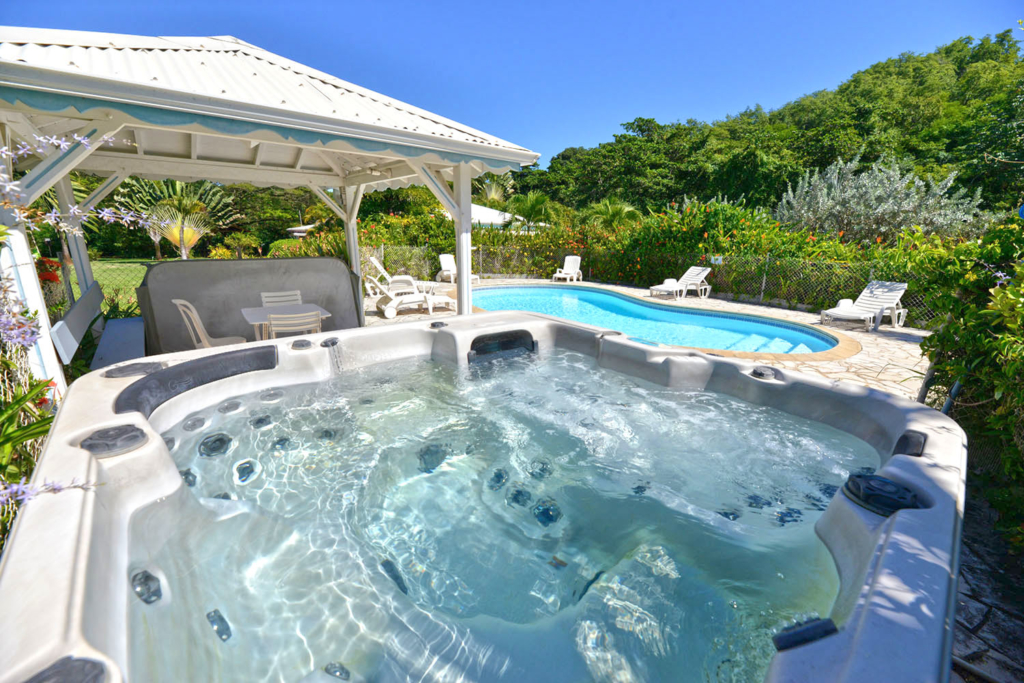 Lazing by the pool, or getting back into shape at the Spa... nothing more relaxing after a busy day. (note : this space is secured for your peace and quiet)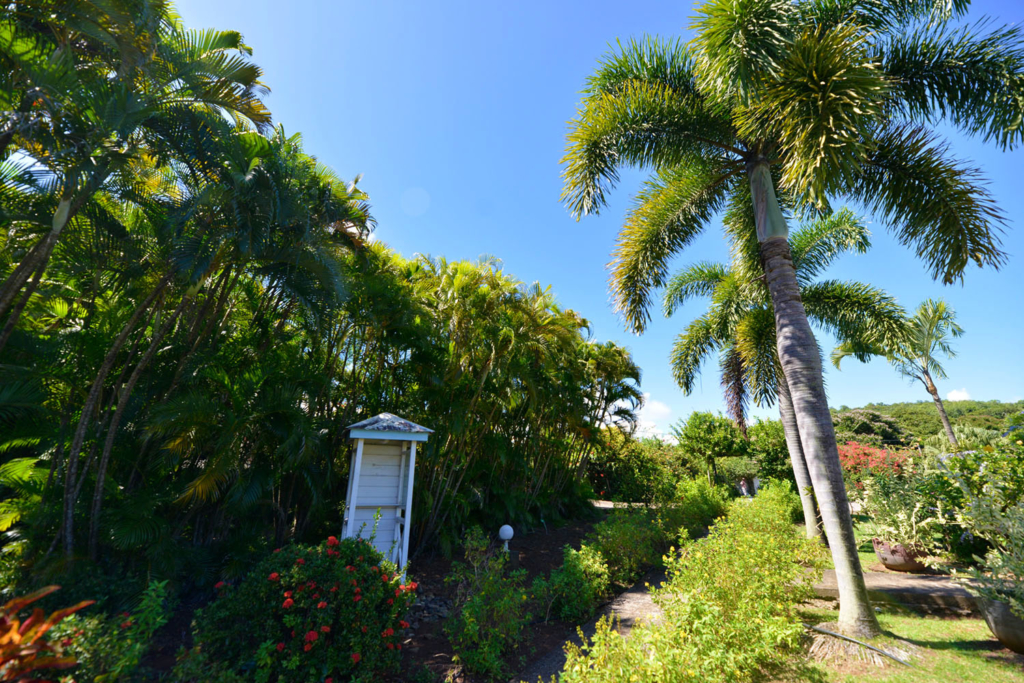 You'll even be able to keep in touch with those who stayed away...
Welcome to Route des Epices !