The Ginger Villa — a 3-roomed villa — is another side of this sublime universe of taste pleasure. It is an absolute little piece of paradise for your holidays in Martinique.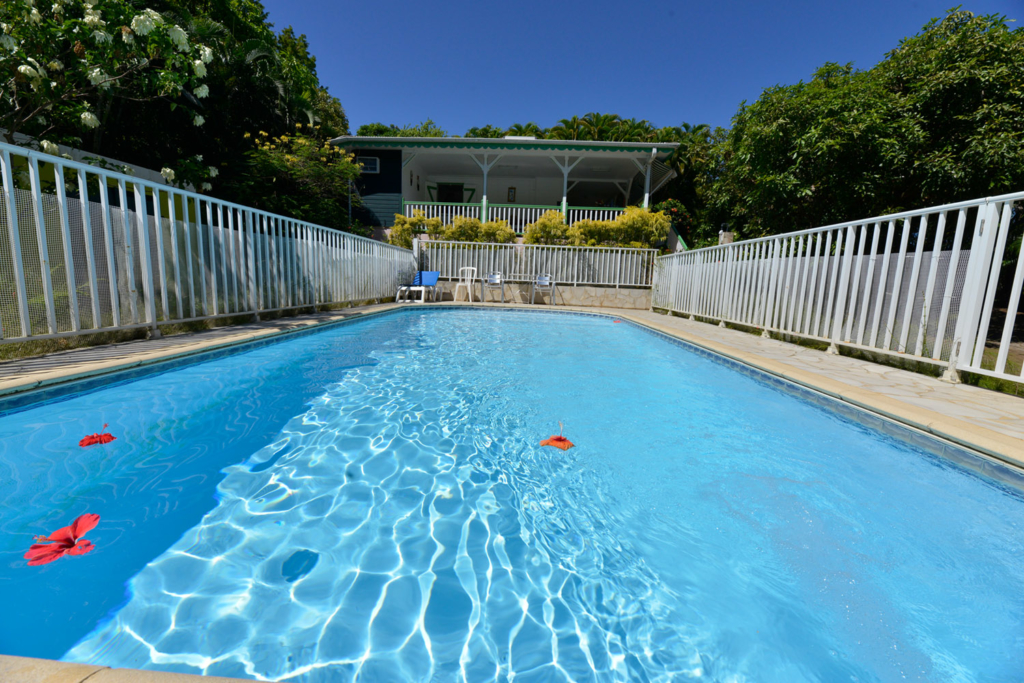 Villa Ginger invites you to a stay in the heart of a green and relaxing environment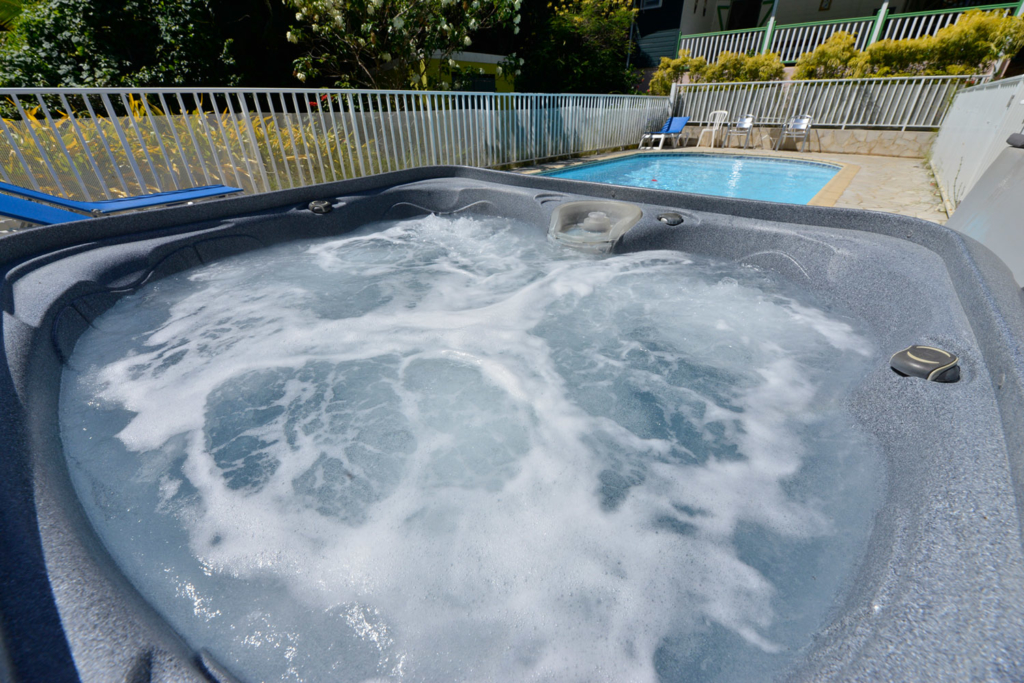 With its private swimming pool and SPA, you can spend special moments outdoors.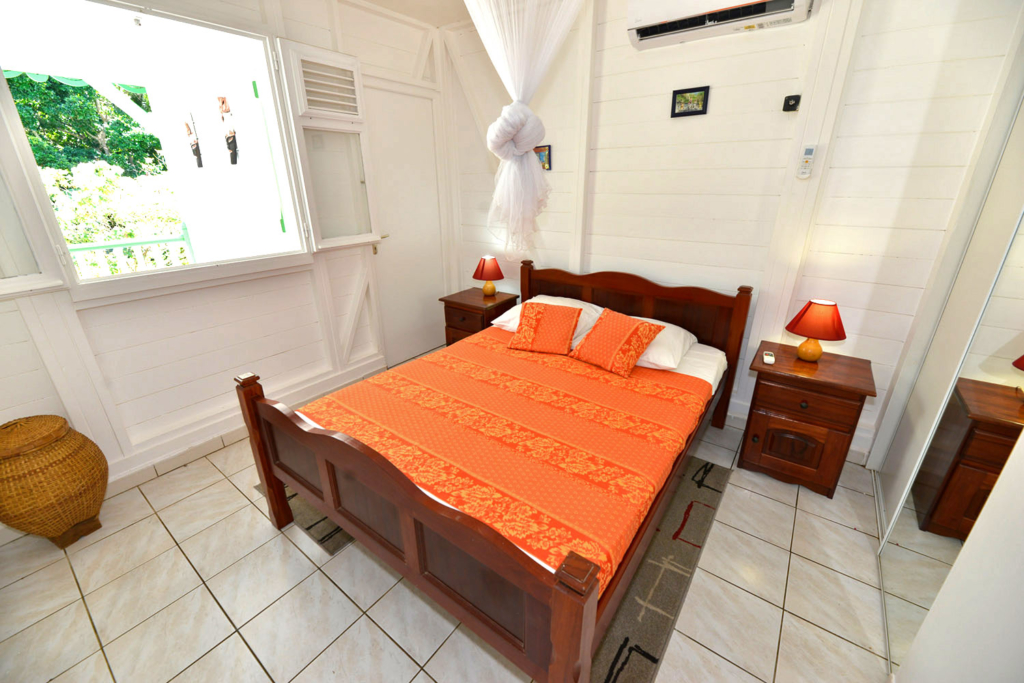 The first bedroom, furnished with a double bed of 140×190 cm of tropical essence, with its bedside tables and lamps. It has a large wall cupboard with mirror.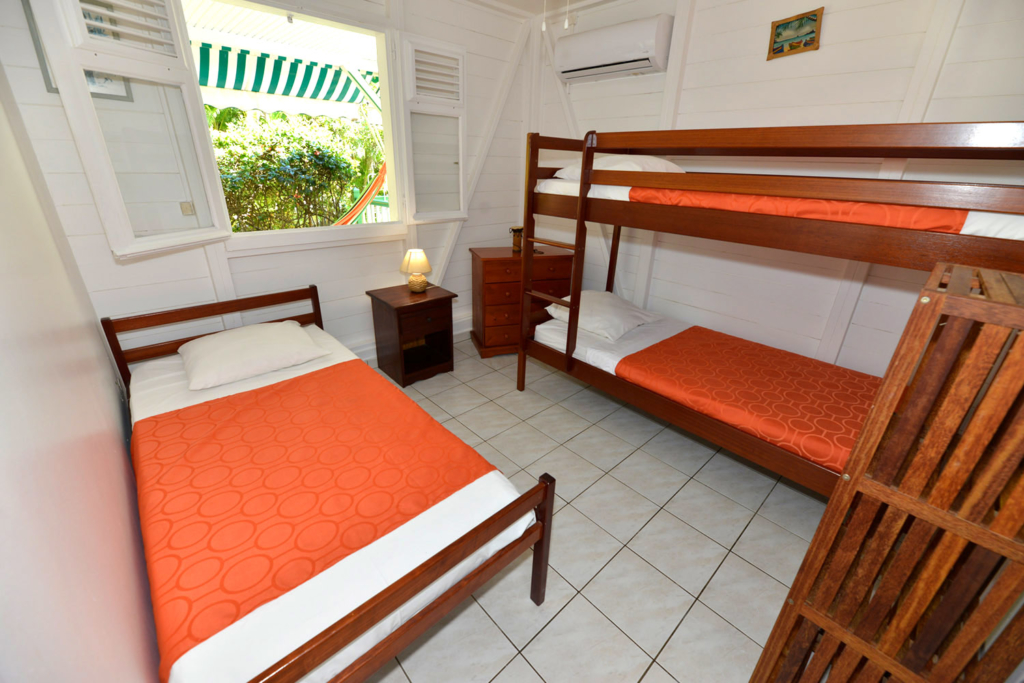 The second bedroom can accommodate 3 people. It will delight children who will have air conditioning in addition to a ceiling fan.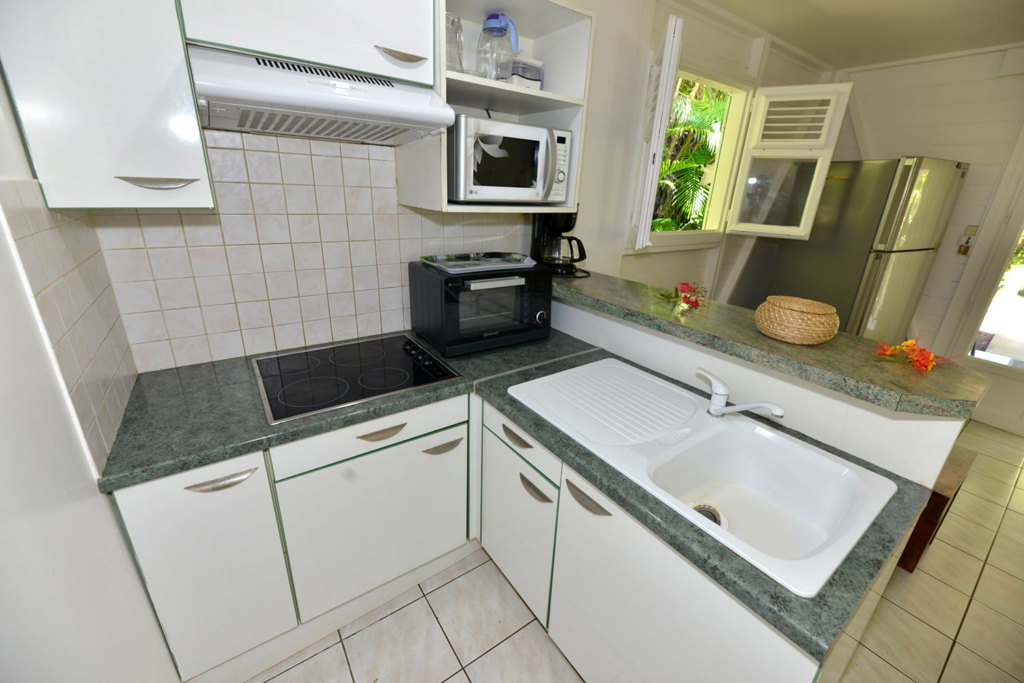 In the kitchen, you will find: a 4-burner ceramic hob, an electric oven, a microwave oven, a fume hood, a coffee maker, a toaster.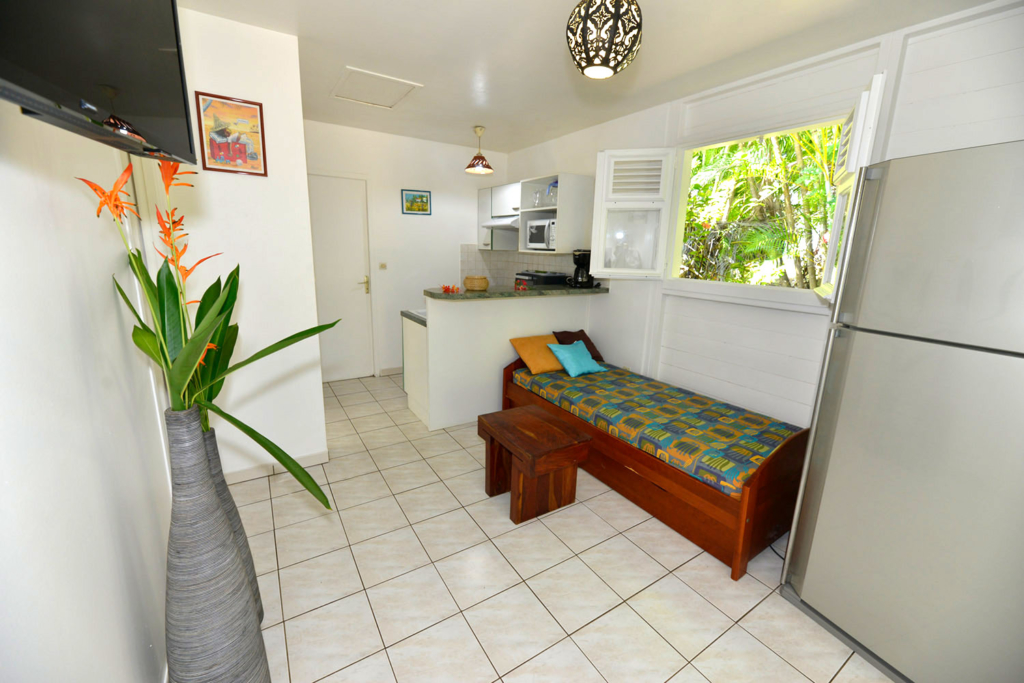 The living room is furnished with a trundle bed that acts as a sofa. You will also find a fridge/freezer, and a wall-mounted TV that allows you to follow local news.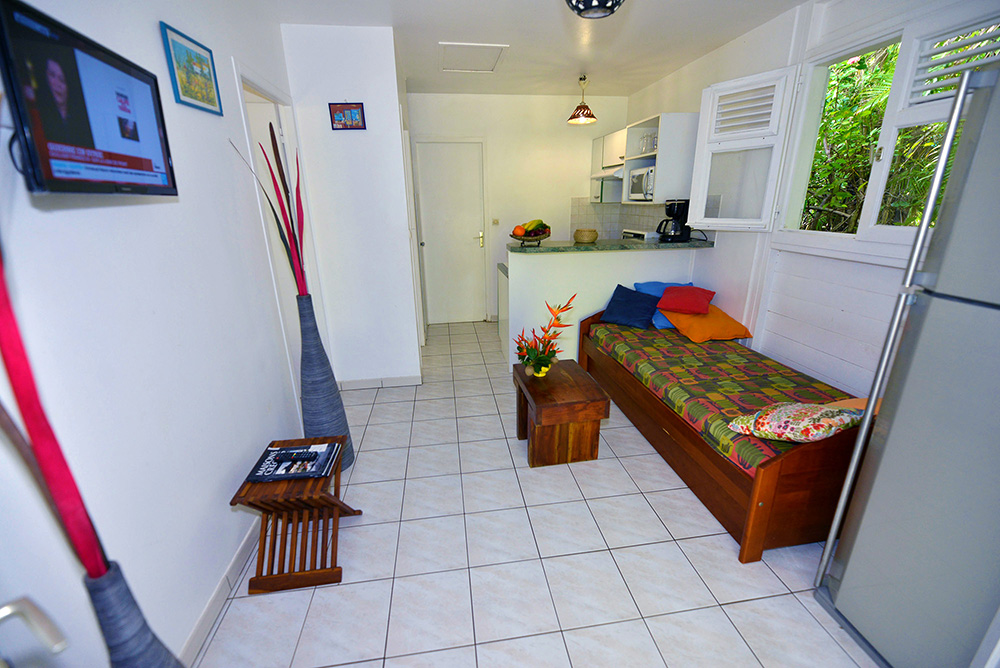 A pleasant room to live in with its well chosen decoration.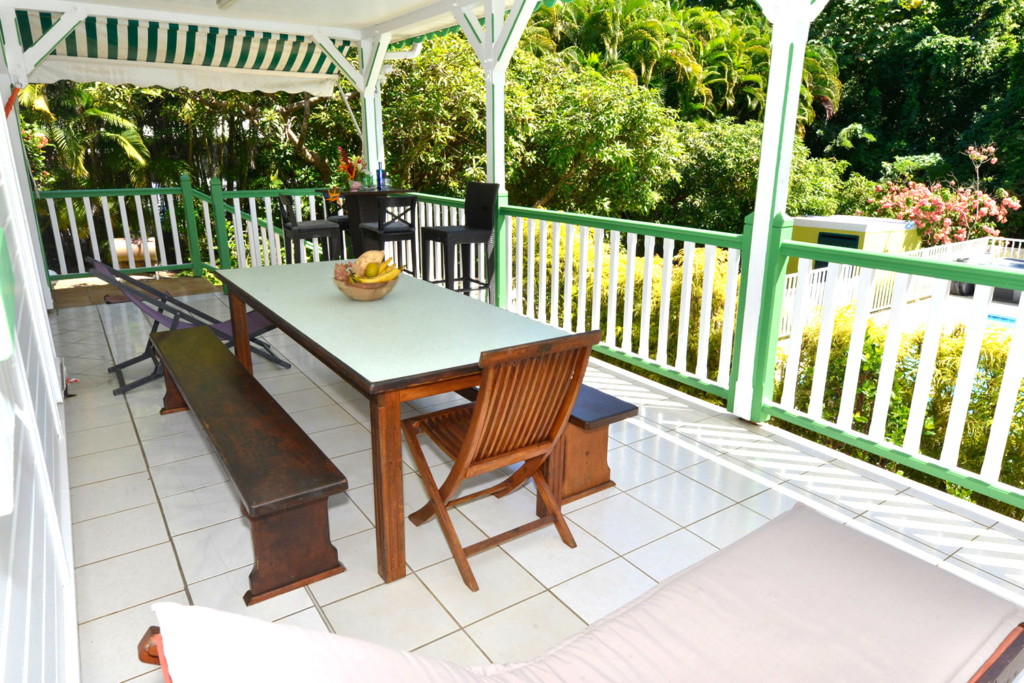 But it is outside that the villa reveals its best assets. Its vast L-shaped terrace is dotted with life points. Here, a table that invites you to take your meals outside the walls.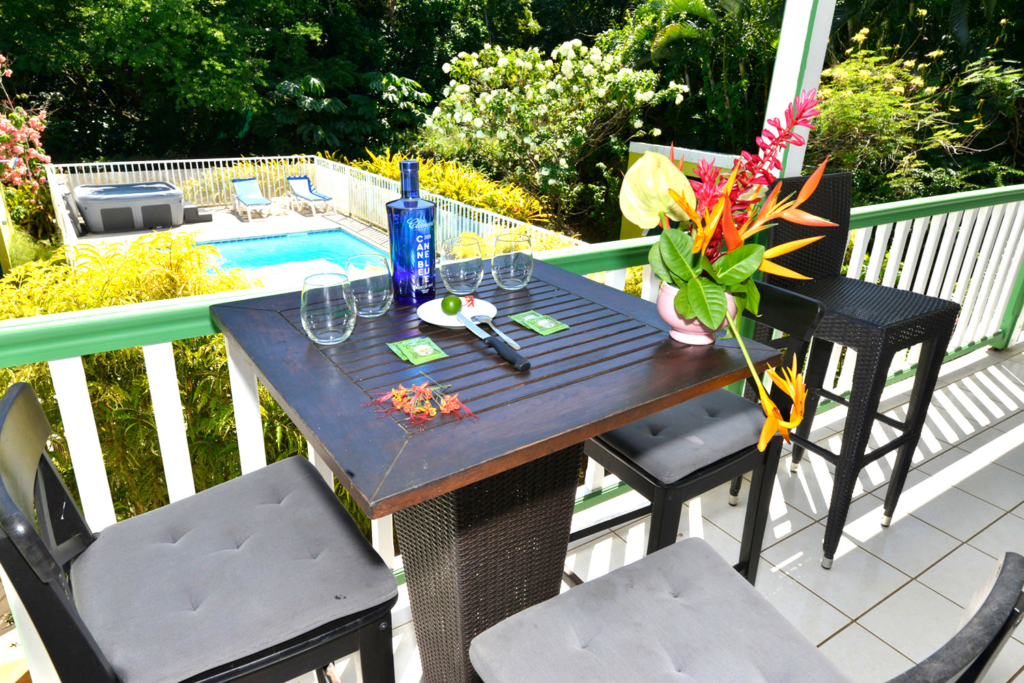 A high table where you can enjoy a grand cru in duo...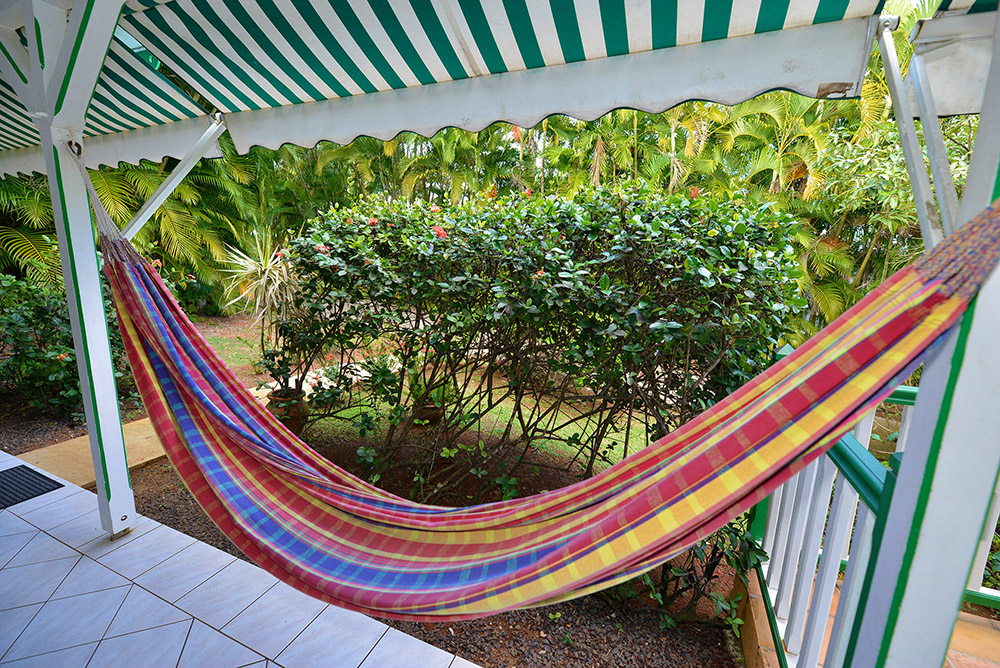 And there, a hammock, where it is good to forget everything.....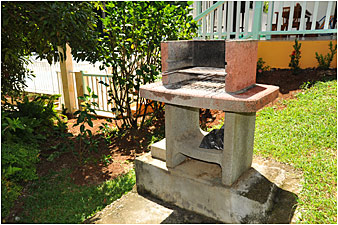 Just next to the villa a stone barbecue allows you to enjoy tasty grilled meats.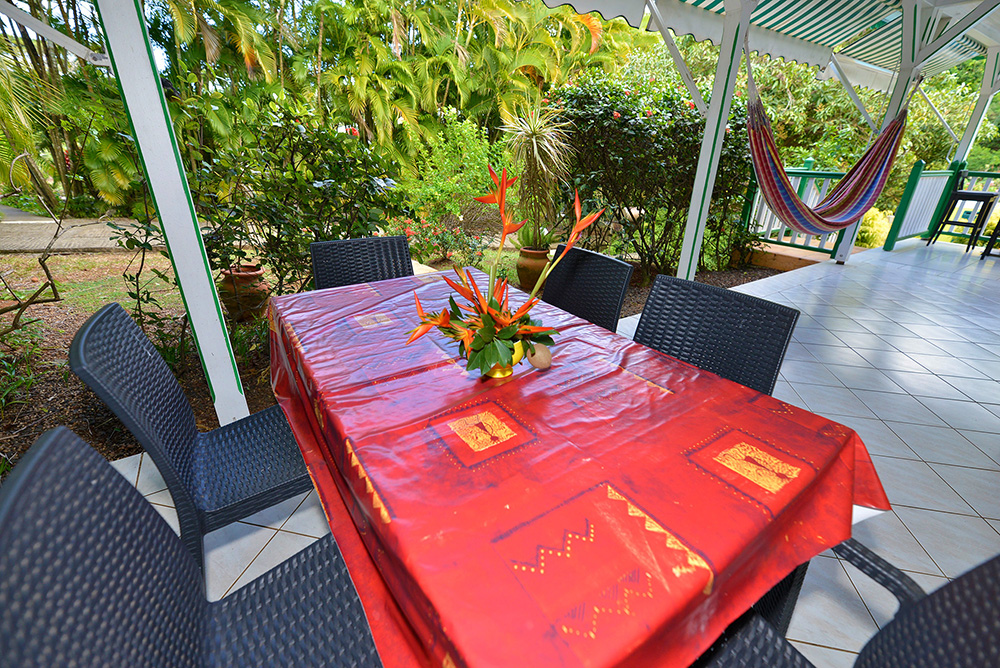 A large table that will delight guests amazed by the green environment.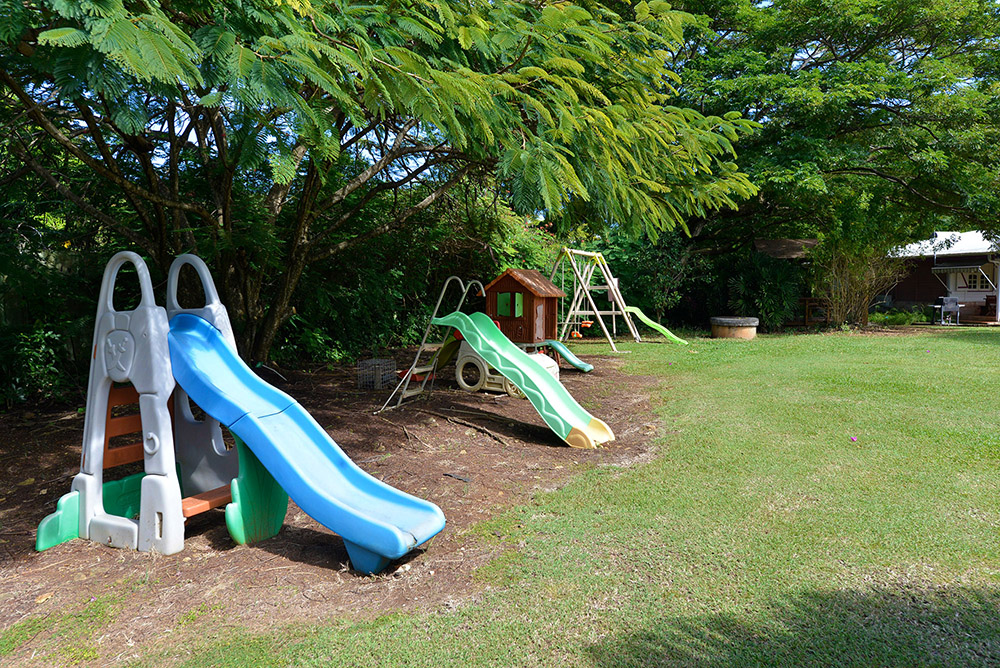 Slides, swings and other games keep the children busy while the parents rest.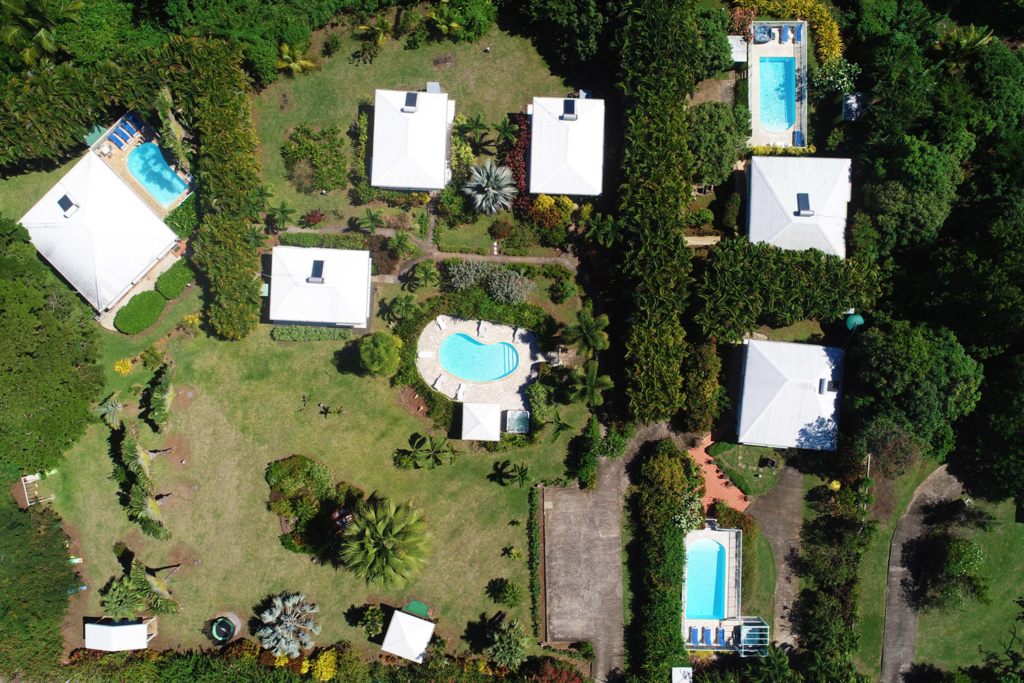 Villa Gingenbre, is away from the other bungalows of the complex. It occupies a small part of a park of nearly 9000m², arranged and flowered with taste by an expert hand.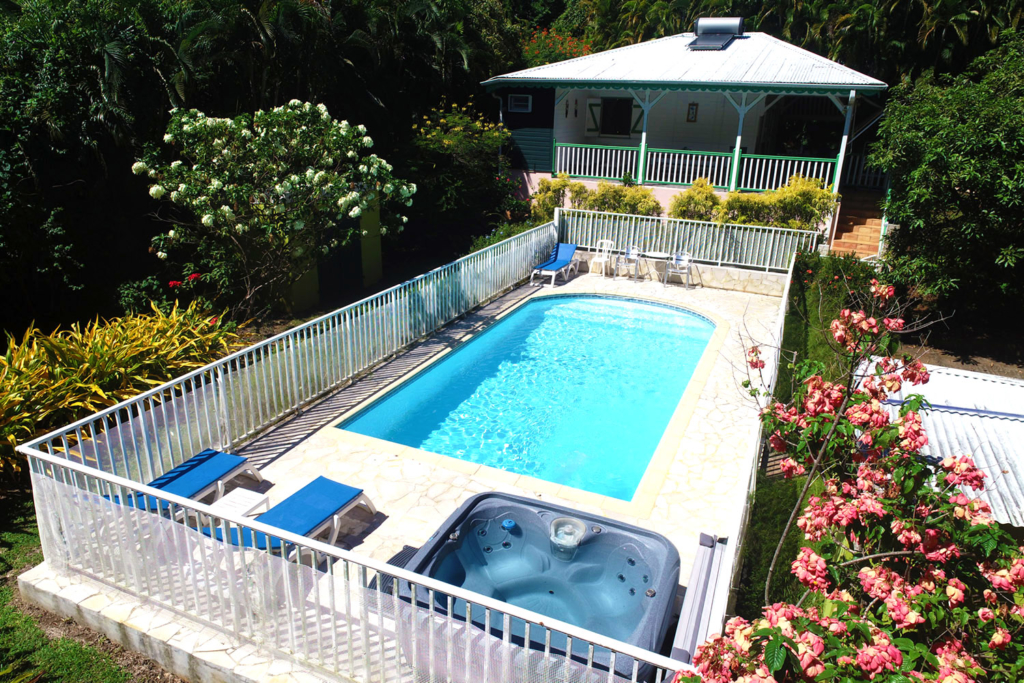 Can we really think about sleeping with such an invitation?
Tariff villa T3 (4 to 6 persons)
Formule
Low Season
May - June - from Sept 1st to Dec 15th
High Season
from Dec 16th to April 30th - July - August
1 week
900 €
1000 €
2 weeks
1 800 €
2000 €
3 weeks
2500 €
2 800 €
4 weeks
3200 €
3 800 €
additional night
120 €
140 €
Condition
30% of the total amount for the reservation. The balance is payable on arrival. Household linen is provided: sheets, towels, tea towels. You just need to bring your own towels.