You will agree that Martinique itself is already a paradise on earth. And as if that weren't enough, in this paradise resides other paradises. Indeed, in the artisanal zone of Trianon, in the commune of François, in the South-East of the island, nestles a small shop which contains treasures of creations and creativity. I have named it "Le Paradis du Bakwa".
You have understood it, in the shop of Sandra Cherubin-Jeannette, the bakoua reigns supreme. Hanging on the wall, hanging from the ceiling, resting on the furniture, the objects to which it gives birth fill the space with their aura.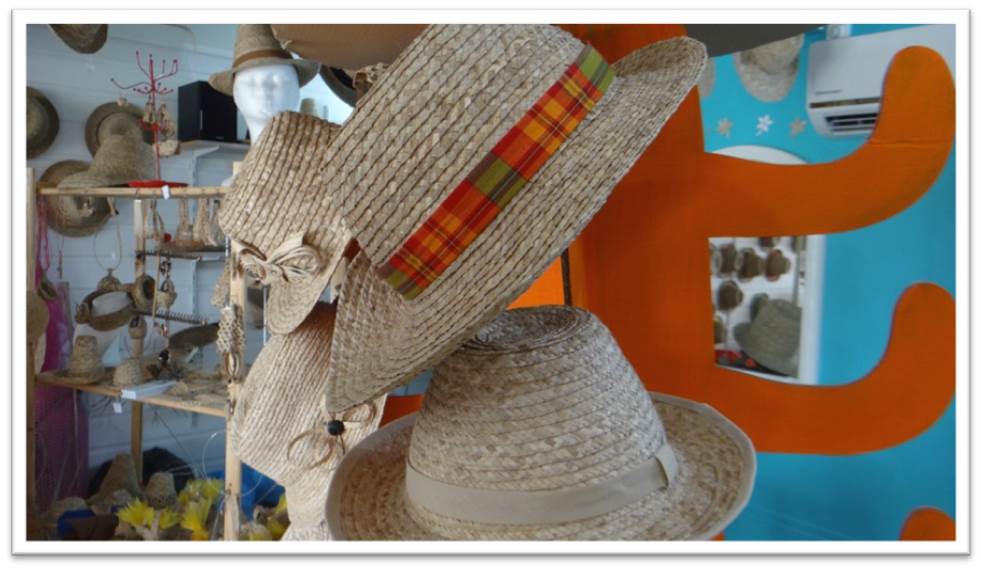 At the Paradise of the Bakwa, the traditional fisherman's hat, with its legendary tip that seems to want to touch the sky, is not exclusive. Sandra does indeed neither in the half-measure nor in the "déjà vu". Under her expert fingers, the bakoua hat reveals a thousand and one destinies.
From the classic city hat to the prestigious Pharaoh's hat, the refreshing cocktail hat, the elegant ceremonial hat, not forgetting the refined openwork hat, the popular canoeist and all the others, to Bakwa's Paradise, the bakoua makes its cinema...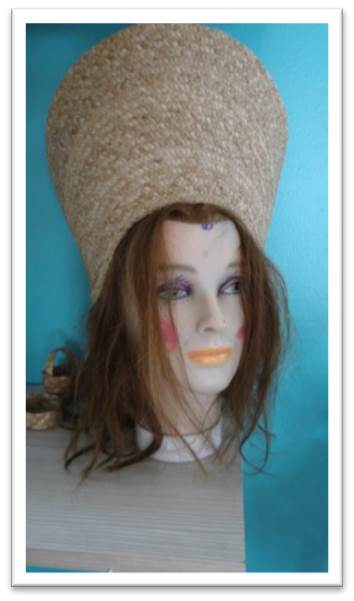 And that pleases, according to clients, like Lucie, radiant, with her new ally of style!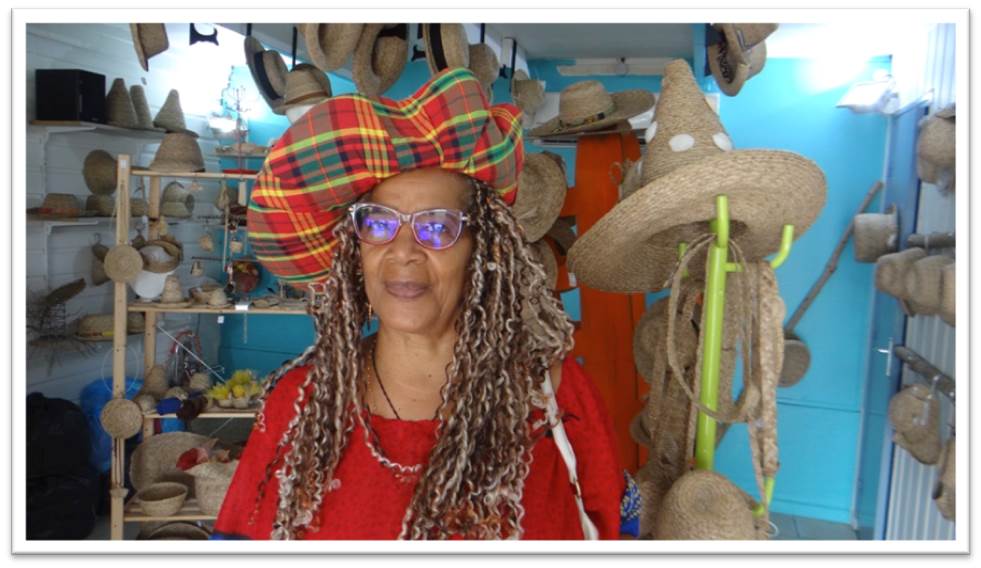 But with our mistress of the house, the bakoua isn't just a hat, it's more than just a hat. It's also jewellery, key rings, lampshades, ties, bows, flowers, fans, cuffs, dolls, almond baskets, spice baskets, wedding decoration and much more. Sandra's creativity has no limits.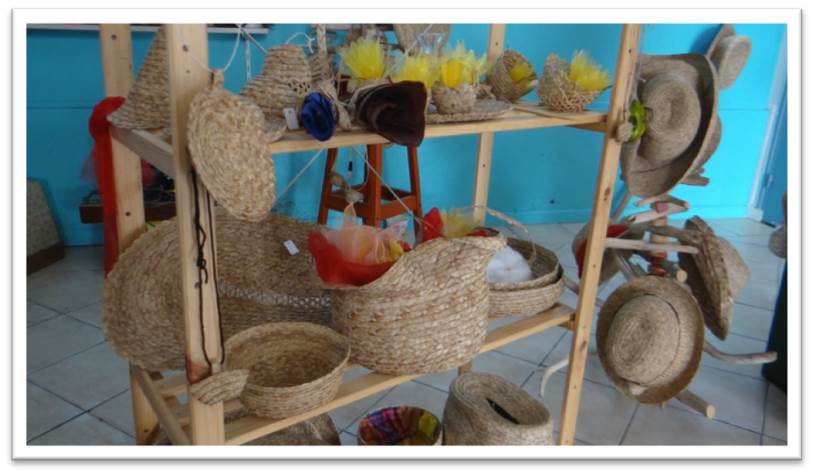 His attention to quality and detail knows no bounds either.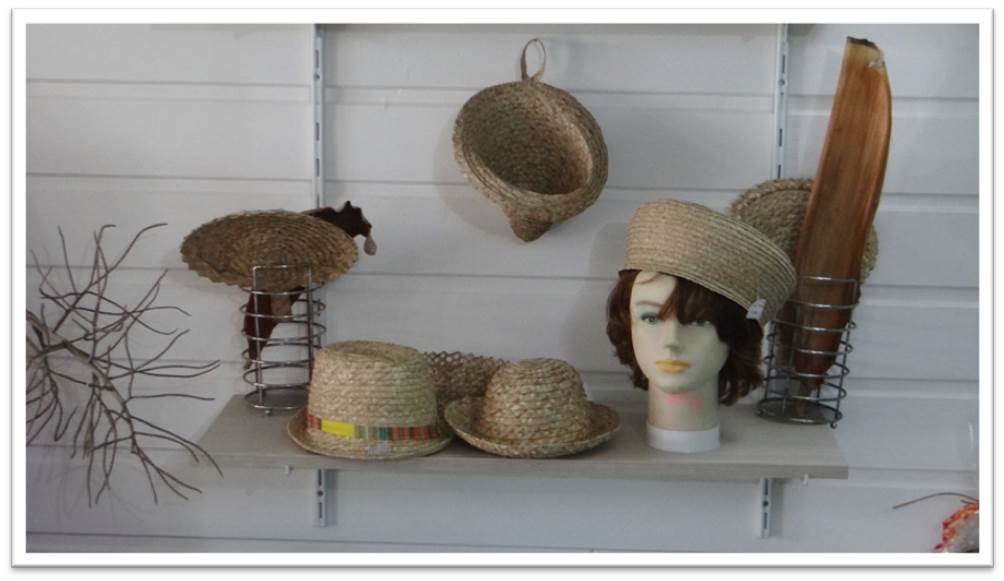 Please note that the house offers you custom-made , and can adapt to your tastes and colors. This is how Sandra's activity is resolutely part of a dynamic of excellence and in the top of the range, thus giving pride of place to the heritage and the artisanal know-how of Martinique. Welcome to the world of the haute couture of the bakoua !
And to top it all off, if you want to get acquainted with the world of bakoua, Sandra offers you braiding workshops, on Mondays, by reservation, in groups of 5 people. She will teach you, during 1h to 1h30, for 20€ per hour, the basic techniques of braiding flat to 5, braiding flat to 7 and lace braiding. Want to learn on your own? That is also possible. In that case, please allow 50€ per hour.
Good news!
With La Route des Epices, benefit from a 5% discount on your purchases at the Bakwa Paradise. Don't forget to ask José for your card!
See you in Bakwa Paradise!
Barbara.OREL